Cera Glare 9H Hardness Coating
Cera Glare 9H Hardness Coating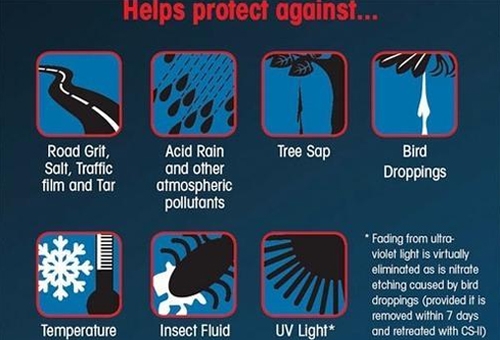 Painted metal surfaces:-
Trains.
Buses.
Metal facades and shutters.
Containers, trailers, trucks etc heavy transportation vehicles.
Car body paint and under body coating.
Pipe line coating.
Anti corrosive coating.
CERA GLARE
VETRO SOL CERA GLARE coatings are a unique ceramic molecular compound formula (Nano-ceramics), form transparent, very stable silicone layers, thus making them an ideal basis for multifunctional coating systems that is a anti corrosive, scratch-resistant, dirt-repellent, U Vprotective coating hydrophobic coating. This is Versatile super hydrophobic , water repellant coating on all type of surface.
Use of CERA GLARE
APPLICATION ON CAR WINDSHIELD AS WELL AS ON CERA GLARE COAT
You have to apply VETRO SHIELD on CERA GLARE coating for long-lasting protection. This is a super hydrophobic coating that is also used on Glass windshields. So this product work on both glass as well as on CERA GLARE coating. After drying of CERA GLARE you can apply VETRO SHIELD coating. You have to wait Minimum of 48 hours after Coating of CERA GLARE.

VETRO SHIELD will dry in 24 to 48 hours.

You can apply 1 to 5 or 10 layers of CERA GLARE on car paint. It increases life of paint and you car will be looks like new glossy shiny forever.

For long lasting protection you can use VETRO SHIELD coating as a maintenance coat on coated surface in every 6 to 12 months.

If any Damage found on car or if there is any problem you can recoat the whole car after removing first coat of CERA GLARE. You can remove or by only machine sanding or machine buffing.

FABRIC SHIELD
Vetro sol FABRIC SHIELD is unique super hydrophobic coating for fabric. This is sprayble coating. It will give you excellent water repellency , dirt repellency, oil repellency on fabrics.