Nano Coating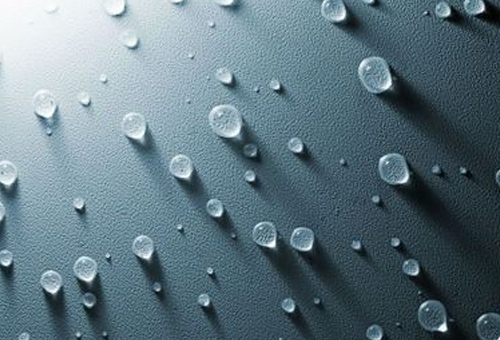 Product Characteristics:
Strong hydrophobicity.
Strong anti-stick properties.
Excellent easy–clean performance on contamination and lime-scale.
Invisible to the human eye.
Permanent (UV-stable, enormous abrasion-resistance).
Resistant to temperature change.
Breathable.
Simple application (do-it-yourself).
Application with circular motion using a clean linen or microfiber cloth.
Vetro Sol Super Hydrophobic Nano Coat.
The Hydrophobic Glass Coating offers increased scratch resistance, water repellant, has antistatic properties, improves clarity and reduces hard water scum.
Vetro sol Nano Coat is an all-purpose, multi-surface coating that is ideal for use on windows, tubs, tile, glass, bowls, grouts, floors, pools, and vehicles. It is safe for use on glass, ceramics, stainless steel, acrylics, painted surfaces, polystyrene, ABS and polycarbonate. Vetro sol Nano Coat even helps improve visibility in the rain when applied to a windshield.
Vetro sol Nano Coat is water repellent coating or hydrophobic coating for both consumer & industrial that completely repels water and heavy oils, Dust, dirt, water and other liquids.
Vetro Sol Nano Coat uses proprietary nanotechnology to coat an object and create a barrier of air on its surface. This barrier repels water, oil and other liquids unlike any coating seen before. The other breakthrough associated with Vetro Sol Nano Coat is the superior coating adherence and abrasion resistance allowing it to be used in all kinds of applications!
Vetro Sol Nano Coat ensures water and moisture never actually contact the base material so it also gives Maximum corrosion protection on metal surface.
Dust, dirt, water and other liquids that contain bacteria or radiation never actually contact the surface of the coated material so bacteria and radiation is greatly diminished or eliminated and easy to decontaminate to sterile, if needed.
Vetro Sol Nano Coat repels dirty water and thick oils, and remains clean and virtually bacteriafree. When dust, dirt or other molecules accumulate on a hydrophobic coated surface, a light spray of water or a blast of air grabs the dust and removes it Many products fail from moisture, water, oil or simply getting too dirty for continued use. Use Vetro Sol Nano Coat to extend the life of work gloves and other PPE, electric motors by preventing moisture on the windings, coat nuts and bolts to prevent corrosion, coat tools, equipment, and virtually any item that needs to be kept dry, corrosion free, de-iced, uncontaminated or clean. Save money, provide greater safety and a cleaner work environment.
Possible applications
Multiple applications are possible:
Protection of Glass, Ceramics, Metal, wood, Fabrics, Car Paint etc.
For both indoor and outdoor uses.
Any substrate where water, dirt oil are unwanted.
Advantage of Vetro Sol super hydrophobic Nano Coat:-
No need to use any acidic cleaner that is very harmful for environment as well as for the person who apply this cleaner to the objects. Just a spray of clean water or air pressure is enough to clean the surface coated with Vetro Sol Nano Coat. Or just wipe the surface with cotton cloth or micro fiber cloth to clean the surface. And no need to clean every day this is how you save water, protect environment save money and also you protect earth from hazardous acidic material that is use in cleaners.
The Nano-coating is completely networked and hardened after 24 hours. The easy-to-clean effect can only be tested after this hardening phase.
Additional Information:
Minimum Order Quantity: 1 Litre(s)