Nano Glass Coating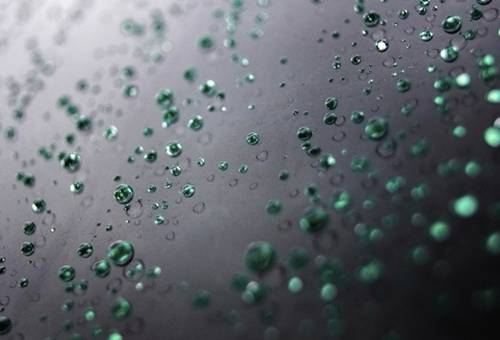 Vetro sol nano coat for glass vetro shield.
Make you glass self cleaning smart glass.
Vetro sol`s revolutionary new vetro shield Nano coating for glass is the first and only technology with performance, added value and profit guaranteed at every step of the glass supply chain – specified, processor, fabricator, contractor, installer, end user.
VETRO SHIELD Nano coating for glass is unique because it is a combination of new technical and commercial developments with proven performance and durability. This innovative combination adds real value at each step of the glass supply chain.
Non-stick – non-reactive after curing, working like non-stick cookware – always much easier to clean and keep clean.
Durable – resists attack by Moisture, Alkalinity and Dirt ('MAD'), the main enemies of glass, maintaining the original visibility, clarity and clean ability.
Strong performance – resistant to all types of dirt, organic (e.g. motor vehicle exhaust or traffic film, bird droppings, tree sap) and inorganic (e.g. hard water deposits, building run-off, metal oxides) suitable for all types of glass, exterior and interior.
Versatile – easily applied at any step in the glass supply chain – with opportunities for diversification and differentiation.
Energy-saving and green – reduces energy requirements for routine glass washing by 50% on average – for lower emissions and carbon footprints as well as savings in time, effort and money.
Light-enhancing – maintains original light transmission and day-lighting – for improved productivity and well-being of building occupants.
Anti-microbial – resistant to adhesion and growth of bacteria, viruses and fungi – for applications where hygiene is paramount.
Non-hazardous – for safe and easy application in factory or on-site.
Tried and tested over extended periods of time under actual field conditions for all types of glass (new or old, exterior or interior) in all types of locations (urban, countryside, seaside) and in all types of environmental conditions (hot, cold, dry, humid, windy, sandy).
Part of a complete system – renovation, protection, maintenance – for solutions to Problem Glass with opportunities for diversification and differentiation.
Based on these 10 key advantages, VETRO SHIELD has developed for each market sector of the flat glass industry. In addition VETRO SOL has, periodically, improved the proprietary chemical cross-linking system, inhibitors and stabilizers of VETRO SHIELD, which together determine its performance and durability.
The VETRO SHIELD is new because it includes:
The next generation of NANO SILICA BASE TECHNOLOGY FOR VETRO SHIELD
Further improvements in performance and durability.
Multi-functional – works on any glass, anywhere, anytime.
Super-green – reduces by 50% on average the energy requirements and carbon emissions for routine washing of architectural glass.
New ways of creating real added value, both tangible and intangible, at each step of the glass supply chain.
The new and proven VETRO SHIELD guarantees performance such as maintaining the original:
Light transmission – for visibility and daylighting in buildings, energy output of solar panels both thermal and photovoltaic.
Clarity – for bright and sparkling appearance.
Clean ability – for reduced frequency and difficulty of cleaning exterior glazing and improved hygiene for interior glass.